Overview of Confidence Fitness Power Walker Electric Treadmill
The Confidence Fitness Power Walker Electric Treadmill is an excellent choice treadmill for home which all those who are planning to lose some weight with a walk and run. Confidence is known for affordable machines, and this is a reason for the highest demand for their products. People know these affordable machines can't compete with high-end features and expensive treadmills, but still, they are getting because they know it is best for beginners.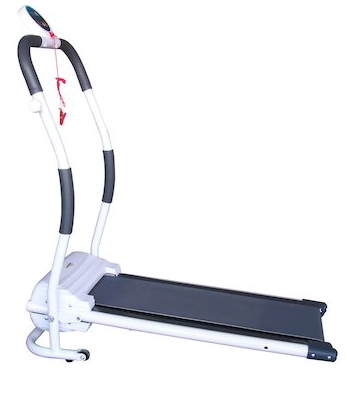 Well, confidence is one of those brands which has been considering the needs of those fitness freaks as well who can't join the gym and have not money to spend extra. Rather than buying an expensive treadmill, why shouldn't we head towards something affordable and can be easily in our home-gyms? Choose Confidence Fitness Power Walker Electric Treadmill today for seeing a remarkable difference.
Yes, this is true that everyone can't have expensive machines at home and this is a reason Confidence Fitness Power Walker Electric Treadmill is being used at priority by many people so whoever hasn't viewed this product yet we are going to explain some good or bad things about t5his product. So, don't waste time on other treadmills for home use. Figure out the necessary stuff and decide.
Features of Confidence Fitness Power Walker Electric Treadmill
Motor: Treadmill is equipped with 1.5 HP motor to give you an individual pace while doing challenging workouts. Not ideal for the experienced runners.

Workout programs: It has maximum of 3 workout programs to allow you to select workout as per your choice. It keeps your muscles in motion.

Running surface: Its running surface is not ideal for a taller user because it has 14" x 38.5" inches running deck which is short and narrow so we can say it is perfect for walkers.

Cushioning: Its cushioning is not up to the mark but at this price, what else we can expect from the brand. It may put stress on joints to give you a much comfortable environment.

Display: It has a fundamental LED monitor to allow you to keep track of speed, burned calories, pulse, incline level with covered distance.

Emergency stop key: This treadmill has to safeguard the emergency stop key to stop the treadmill whenever you want.

Folding: It has space-saving design quickly fold and transported easily with front-mounted wheels
What's impressive in Confidence Fitness Power Walker Electric Treadmill?
500 w motor

3.7mph speed

Price

Portable

250 User weight capacity
What's not impressive
Zero incline

Noisy Motor

Track size

Thin-cushioning

Warranty
About Confidence Fitness
Well, confidence is among those brands who have been serving fitness for years, and this is a reason the trust of their customers upon the brand. Prices are so reasonable so that everyone can have this. The manufacturer always gives its best to ensure customer satisfaction to win the trust of people and confidence brands have done this so to some extent.
They have extended versions of products including manual and motorized treadmills. The company is manufacturing rowing machines, elliptical trainers, recumbent bikes and so many other things to help you in achieving your fitness goals. They have got a foothold in a short time and never compromise on quality. This is a reason people have been opting for them for several years.
Is it easy to put this machine together?
In this section, I would like to bring your attention to the assembly features. A treadmill is partially assembled, and we all need to put it together for assembling, which is a bit easier. Check out the given manual as well to read instructions to get help for assembling. You will receive different tools, knobs, screws, keys in a box. It's not complicated to assemble, and non-experienced people can quickly assemble this. Assembling usually would take about a half-hour so no worries for its assembling.
Does Confidence Fitness Power Walker Electric Treadmill meet the design requirements?
Design is very much essential, and if it's not meeting the actual design requirement, then it won't be able to grab the attention of customers. As far as Confidence Fitness Power Walker Electric Treadmill's design, it has some limitations, but the basic design offers simple exercise, and it's not ideal for advanced runners. For all those who are looking for a gentle nature, they can have it, but this product is recommended for females and older ones. The width of the tread belt is not appreciated because it doesn't support taller users.
What would be appealing for the average user?
People who are being considered as average users or beginners would love its simple design because complicated controls and models won't attract beginners. Speed setting variation is also very attractive to adjust this speed. Easy to store and the portable facility is a good thing. Its total weight is 18kg which is easy to portable for any user.
What customers say about this?
Confidence Fitness Power Walker Electric Treadmill has got mixed reviews of customers. People are saying this is an ideal machine for walkers or runners. It is light-weight and easy to portable and the best thing it has a space-saving design. As per Amazon, we haven't read any biggest failure of this treadmill collapse, but the majority has praised its sturdiness as compare to other machines. Although the belt is no impressive, you can easily get used to this with regular use.
Our Final Thoughts
We recommend this treadmill to those who can't opt for expensive models. It is affordable but hasn't attached speakers, iPod docking stations for the entertainment during workouts. People who want to take a stride at higher speeds this machine is not recommended for them. Although it gives a healthier lifestyle but contains has all the essential features to start your fitness journey today. It is being criticized for the smaller runway and limitations but ideal for those who are looking for light-weight and easy to operate.