NordicTrack Commercial 1750 Treadmill a pretty good choice for Your Home Gym
With all the revolutions in the fitness industry, we welcome NordicTrack Commercial 1750 Treadmill for all the fitness freaks. Many of you who have been looking for some great options for their home-gym should consider this fitness machine. Let me tell you all NordicTrack is one of those companies that have been manufacturing the highest quality best treadmill for home use and other machines for years. No one can resist this fitness equipment because of high-end features.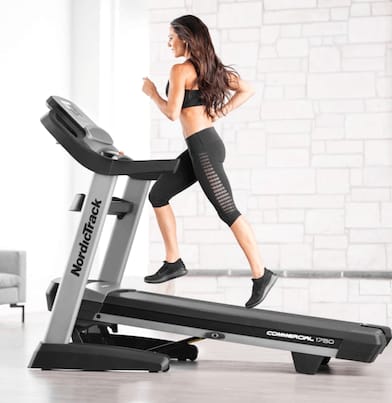 If I would say NordicTrack Commercial 1750 Treadmill is a top-selling model of these days, then yes, this is true. When I planned to get started with this journey and finding a suitable treadmill for me is one of the difficult tasks, but with detailed research over the internet and few meetups with the gym, trainers have convinced me to buy this model.
There are lots of things that we need to discuss here in this blog about NordicTrack Commercial 1750 Treadmill, and I am going to pen down its features and some good or bad things about this. You may come across various models of treadmills nowadays from the top manufacturers, but this one would become your favorite pick after reading this blog.
Features of NordicTrack Commercial 1750 Treadmill
Motor: This treadmill has 3.75 CHP motor, which is the best thing for runners to run smoothly at higher speeds.
Incline: Its incline ranges up to 15%, and decline varies by up to -3%. This one is the best thing for all the users who want to try a variety of workouts and adjust incline/decline levels.
Display: it has a 10-inch touchscreen display that allows selecting the workout programs of our own choice. User-friendly navigation makes it easier for everyone to use this machine while trying out different workout programs.
Speakers: It has Bluetooth capable speakers, and we can wirelessly pair mobile devices. An audio jack is also integrated with this to play audio.
Heart rate monitoring: This fitness machine has Bluetooth heart rate system to offer chest strap tracking & contact sensors. It has grip pulse reading with sensors on the console with a free iFit coach subscription.
Workout fans: While running or walking, dual Auto breeze fans keep you cool, so treadmill has three fans to keep your body cooler.
Workout programs: It offers you more than 50 workout programs that are being designed by professional trainers. These programs help you out in achieving fitness goals, and it's easy to determine the stats of calorie burn as well as heart rate control.
Tablet Holder: It has a tablet holder to let you enjoy entertainment on your favorite hits.
Easy Lift Assist: This treadmill has Easy Lift assist telescoping shock to help you in lifting & folding deck for convenient storage.
Weight capacity: Treadmill can carry up to 300 lbs. Ideal for heavier users, and at this price range, you all can find something valuable in the form of NordicTrack Commercial 1750 Treadmill.
Warranty: It offers a lifetime warranty on motor & frame and five years warranty on mechanical parts.
What's impressive in NordicTrack Commercial 1750 Treadmill?
3.15 Continuous HP motor

10" HD screen

Tablet holder

Bluetooth Heart rate monitoring

-3% to +15% incline & decline

Excellent warranty

Space-saving design

High-end features

Top-rated treadmill
What's not impressive in NordicTrack Commercial 1750 Treadmill?
Not portable with a weight of 315 lbs.

Poor customer service from the manufacturer
What variety of workout programs are built-in NordicTrack Commercial 1750 Treadmill?
People who have been making up their mind for this treadmill need to know this machine has 50 built-in workout programs designed by professional trainers. Get the exclusive membership of iFit to access the trainers of all across the globe. Applications are classified into four categories i.e., speed, calorie count, pulse control, & interim preparing. You all can adjust your workout according to given classifications.
It's totally up to you either workout solo or gets the help of any mentor with iFit subscription. iFit allows a user to experience a virtual tour of the world to try out something new in their workout. This machine is programmed by difficulty level, but it has been made easier to meet your goals for achieving fitness milestones.
Few Words on This Treadmill
Everyone wishes to have such a fitness machine that lasts long, but with NordicTrack treadmills, we will come to know that manufacturers have high-quality machines, and NordicTrack Commercial 1750 Treadmill has the highest quality. It lasts long to several years with proper care. Experts can help you out in assembling, so don't need to assemble by yourself.
About NordicTrack Company:
NordicTrack company has been serving all the fitness freaks for 25 years. They are known for the best fitness equipment for home gym & professional trainers. The company is manufacturing incline trainers, stationary bikes, steppers, and treadmills to help you all in achieving your fitness goals. Ultimate designs and comfort level are being considered while designing fitness devices.
What customers think about this?
Customers find this machine super flexible for all types of runners & walkers. Although in case of any fault manufacturer's support team doesn't respond earlier. Design & quality is up to the mark that lasts long for several years. iFit subscription has already increased its demand among experienced runners. iFit workouts offer a variety of programs that can be easily adjusted manually on whatever speed is required. Overall, it's a much-appreciated product by NordicTrack that has stolen the show among other competitors.
Our Final Thoughts
The treadmill is no doubt one of the best fitness equipment till the date. It will satisfy so many users. It's not ideal for the beginners but caters runners & walkers. We believe this machine has proved itself to tone, tighten & burn calories quickly by manually adjusting the speed and incline. A variety of programs are giving a range in different types of workouts. Get it today to achieve your fitness milestone.