ProForm ZT4 Treadmill Has Everything You Need for Home Gym
Equip Your Home Gym with ProForm ZT4 Treadmill
ProForm ZT4 Best Treadmill gives you the motivation to take out some time from your busy routines and start work out today. It's not important to head towards the gym for all type of exercises you can have a treadmill at your home and get started with it. You all need to have this gym equipment in your home. No more members will be required for a gym that we all pay for every month.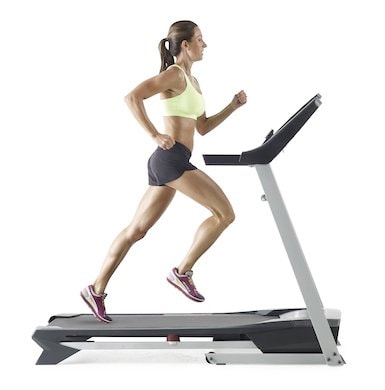 How many of you have started your search to find the best treadmill for home? we have brought ProForm ZT4 Best Treadmill review to let you know why we all need to have this?  The treadmill is not large and bulky as compared to other options. We find this a user-friendly option and easy to set up that is easy to use obviously right out of the box.
ProForm ZT4 Best Treadmill is easy to fold and we can say this is a space-saving option. Wide range of workout programs is available to let you achieve fitness goals. It gives you comfort same like commercial treadmills. Do you know it has 16 built-in programs? You all won't find this difficult when you will run out of workout ideas. It is great for light running and people who want to boost their fitness Morales they definitely need to have this in their home.
Let's Talk About ProForm ZT4  Best Treadmill Features:
Easy to use: This treadmill is easy to use and one of the best competitive models among various options of treadmills.
Motor: It has 2.75 THP Motor attached that allows a maximum weight of 300 lbs. The deck is equipped with ProShox cushioning system for best joint support and gives you comfortable feeling. Users can easily run & walk from 0 to 10mph.
Display: It has 5" LCD black & white display let you know about burned calories, time & distance. 16 pre-installed workout programs, speed & incline controls.
Belt Size: It has 18" inches wide & 50 inches long belt size which is a good length of course but we believe it would a little bit shorter for the taller users.
Folding: It can be easily folded and place whenever we want. This is a space-saving solution for your home and you can place this whenever you want to keep yourself in entertaining mode.
Weight: ProForm ZT4 Best Treadmill allows maximum weight capacity up to 300 lbs. and its weight unit is 158 lbs. which is good enough for the machine in such price range. Not an ideal option for hardcore runners.
Heart rate control: It has EKG heart rate sensors with dual grip options monitor to measure the heart rate control while working out.
Entertainment: It has iPod & Mp3 ports with speaker facility for streaming music with cup & tablet holders.
Warranty: if we talk about the model warranty that is 5 years on frame & motor and 90 days on mechanical parts and labor.
Mobility: This machine has rear caster wheels for easy mobility.
What's Impressive in ProForm ZT4 Treadmill?
An affordable option with necessary features
Compact option for easy to store & easy to fold
16-pre-installed workout programs variety
Easy to Assemble & maximum time is 60-90 minutes for assemble
Affordable Option at just 500$
Comfortable for runners
What's Not Impressive in it?
Small Tread belt area
Small display screen
75 THP motor instead of CHP
Not suitable for a heavy runner because of shaking and might fall.
Low-quality fans and doesn't operate well in hot days.
Consumes high power
Quality Control issues
About ProForm
ProForm is a well-established company when it comes to health & fitness. They have gained the attention of lots of people by offering gym equipment at an affordable price. High-quality gym machines are designed with professional consideration. They have already designed numerous fitness machines from rowing machines to hybrid and none other than treadmills. Fitness lovers need not worry about having this brand.
Our Final Thoughts
I personally suggest this brand because they are known for reliable & affordable gym equipment and when it comes to fitness then we can't rely on poor quality companies So ProForm is one of those established companies who are known for well-designed machines. From above specifications, you may have pointed out this thing it is not for the long-distance running treadmill and can't be used for commercial purposes because it doesn't meet the requirement of advanced trainers at such minimal price.
Although it can give you the motivation to keep yourself fit in the home its ProShox cushioning is perfect for seniors who have undergone joint surgery. Essential stats can be seen over the display including heart rate, distance traveled time, speed & incline details. We can have some extra fun by listening to music as well. We all can achieve our fitness goals by following the fitness rules with ease. We would say it is a great choice for your home fitness needs. Have it today at the most affordable price.
Customers Review:
Check out the people reviews over Amazon & eBay who have already purchased & used the product. If we talk about amazon then it has got 3.9 stars rating and one of the best things for the beginners who have just started their fitness regime now. They are also praising its sturdy frame and mechanical parts with a good warranty option.
They find this more comfortable and fully customizable option for a workout. At such an affordable price, you will get this for your gym with good design & easy to use. Built-in programs are amazing that can fulfill basic gym requirements at home. Don't forget to read out all the reviews to get to know how much this is worthy to buy at this price?