If you have no extra time to go to the gym for fitness, bring a treadmill at your home. Like the other Best Treadmills Bowflex bxt216 treadmill is also the best home treadmill that brings quality to any run. It is round about $1,799. It is the best choice for any purpose of training, sharing the treadmill with your room partners and with other members of your family. It is very adorable for rooms.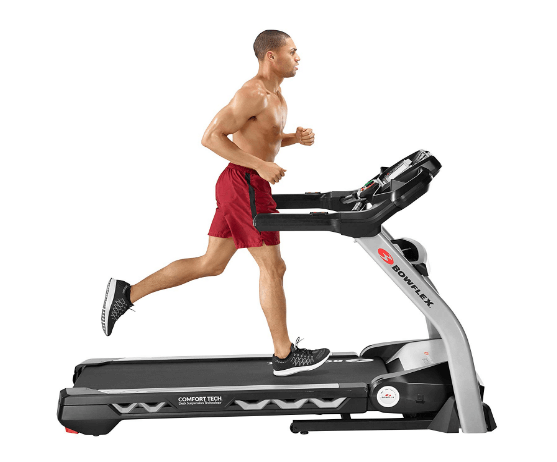 The Bowflex BXT216 comes packed with high-quality features such as a 4.0 CHP powering the belt—which means that you will be able to run large distances without worrying about any type of equipment. This belt is also 3-ply, which provides us extra running comforts and durability. Above these features, the Bowflew BXT216 gives you 11 pre-programmed workouts a large relieve with a 9" full-color screen, and advanced monitoring of heart rate. This model (BXT216) is an excellent choice for the serious runner(beginners).
Technical Information About Bowflex BXT216 Treadmill:
The following are some information about Bowflex BTX216:
Features:
Provides 4.0 CHP for continuous horsepower motor, which allows us for multiple training sessions per day.
It uses Up to 12mph (19.3kph) at the tip of your fingertips and easily accessible on an extra-large console which allows you to adjust the intensity of your workout daily.
It Easy SoftdropTM Stowable Design as well as foot and transport wheels which make it easy folding and storing.
The automatic three-speed fan in it keeps you cool and comfortable during your run.
Its 3-ply 2.5mm Belt is durable and extra wide, giving you the freedom to move and perform intense workouts per day..
Up to 15% incline with quick adjustment allows you to modify your incline to focus on specific muscle groups without losing your focus on anything during your workout.
Heart rate monitoring to further target your workouts and control the intensity is available on the console.
Comfort Tech Deck Suspension Technology provides a smooth and cushioned experience compared to outdoor running surfaces.
Dimensions:
It's Height: 55.2"
It's Width: 36.3"
It's Length: 84.6"
Item weight: 304 lbs
Max user weight: 400 lbs
Computer Feature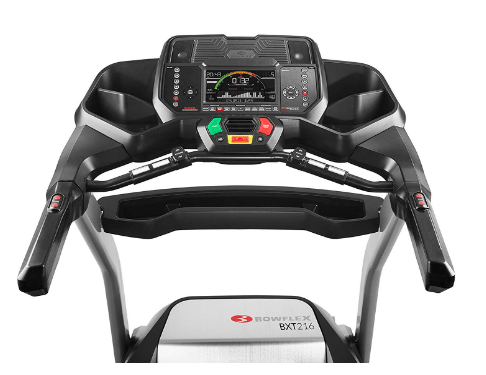 Its 9" full color, backlit display screen keeps you work out programs right in front of you in every single detail.
Syncs with Free Results SeriesTM App, making it easier than ever to track and record your goals and progress per day.
Bluetooth compatibility allows for hassle-free, wireless stats sharing and recording.
Integrated speaker and sound system allow you to enjoy your music during as you work out.
11 pre-programmed workouts created by top-level fitness professionals and targeted to your specific goals.
Display readouts and user feedback include:
Total calories burned
Burn rate (per minute burn rate calculator)
Incline
Distance
Heart rate
Time
Speed
Warranty Of This Treadmill:
Warranty of Bowflex BXT216 is following:
The warranty of Frame: 15 years
The warranty of Parts: 5 years
The warranty of Labor: 2 years
Shipping and Assembly:
The shipping cost of boy flew BXT216 will vary depending upon what type of type of delivery you prefer and what type of it you are purchasing, however, they will offer you free shipping to the contiguous states of US continent.
Like most of the treadmills, the Bowflex BXT216 provides you with the numbers of wires and parts to put together. A step-by-step assembly manual also comes with it for your guide. So,  it is
Why We Love About the Bowflex BXT216 Treadmill: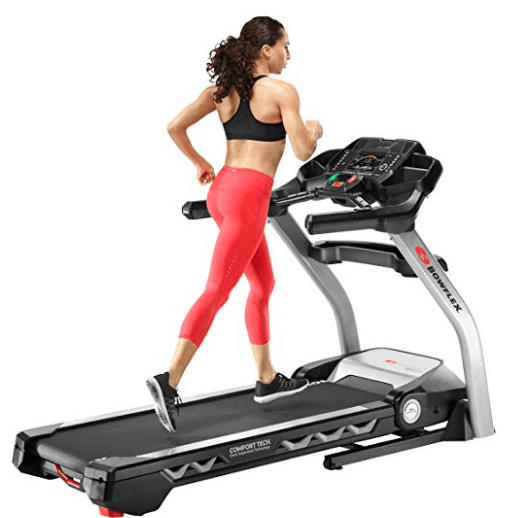 Horsepower
The bowflew BXT216 has a powerful 4.0 CHP, which helps to move the workout belt continuously without any problem. The power of home treadmills is usually round about 3.0-3.5CHP, which makes bowflew BTX216 a standout treadmill for its high-performance capabilities. The quality level such as rigidsessions-even multiple per day and most importantly resist marathon-level training. These features make it more higher than industry standards at the same point. This treadmill will help you to train yourself for any type of marathon training up to the task.
The Treadbelt: Wide And Durable
A 3-ply tread belt is very rare to see even at this price. The extra ply of this treadmill refers to the thickness of the belt which is three times the thickness of your usual treadmill mat, which usually comes as a single-ply. Even  With the higher weight ranges, you will have no problem with the belt ripping. It also provides you with an extra comfortable workout with a longer product lifetime that is long lasting. As compared to standard treadmill the bow flew BTX216 has an extra-wide belt at 22X60 which is wider than the usual treadmill. With a larger running surface, it is more comfortable and feels more natural.
What Is Not So Good:
I use it in the home and be honest; it's tough to pinpoint any concrete negatives for the bow flew BXT216 really. Due to some impressive features, this model is a top performer.  Still, it is pretty new to the market; there is no way of knowing how much durable this unit is over time. Let`s take an example of Bluetooth connectivity feature in it. This feature is remarkable over time. So if any person are
looking for a treadmill that has been tested again and again and proven to behold up then this is the right choice for him.
In metaphor, the BXT216 has stronger motor power of 4.0 CHP, a wider running surface by a link inches, and slightly better prominence padding than the BXT116. The Bowflex BXT216 is a superior model from the company amid their runner-grade treadmills.
Result of Bowflex BXT216 Treadmill
The Bowflex BXT216 is one of the superior treadmills for their user's because of their amazing features and price. Their 4.0 CHP power motor will allow you to run long distances without any worried or use the equipment multiple time daily. Share it with your family members without any hesitation. Their 3-ply belt is also thicker than any traditional at-home treadmills.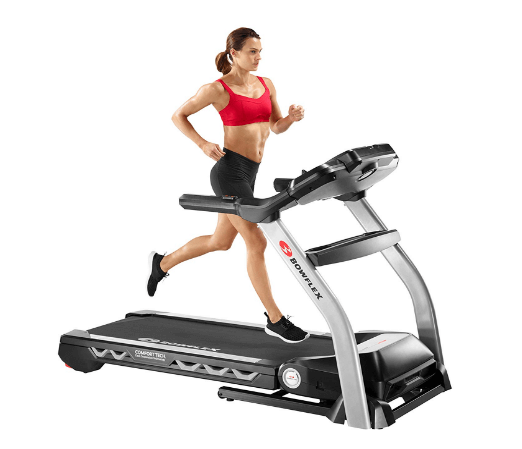 It provides you with a smooth and durable run because of their belt width. You can wait to get a longer lifetime out of this treadmill. I use this treadmill for 10 years and also suggest my friends use it. It is safe to use and comfortable overall, if you are looking for a durable treadmill. So I suggest you to buy it because it is a tremendous option for you.