What muscles does a rowing machine target? A detailed guide to building muscles
Are you one of those who have been searching for What muscles does a rowing machine target? No need to go anywhere else to find out what is it useful for? For all the beginners, it's imperative to know these machines are available in gyms nowadays and this one is not difficult to use but also giving you all convenience. A rowing machine can help you in losing weight and building muscles. It is also suitable for strengthening muscles and cardio health.
Manufacturers have been introducing the latest models in which seats are sliding to keep your lower body muscles active. It will keep you energetic. Get to know here in this blog about what muscles do a rowing machine target? Don't forget to ask your doctor first for this, especially those who have lower-back problems & joint issues. Well, for all those who want to understand its engaging muscle technique then follow the following phases of exercises. People use another fitness machine like CrossFit treadmill or fitness ball.
What Muscles Does a Rowing Machine Target?  A Guide to Keeping You Motivated for Fitness
The Catch
In this, you are about to start a workout, and here arms are fully stretched by gripping handles. To perform this, all you have to do is to bend knees and by closing your chest, keep you positioned straight up and straight down. In this phase, triceps, abdominals, lower back, hamstrings and calves are involved.
The Drive
In this phase, you will press against foot pedals with fully extending legs. Make sure you are pulling arms as well. It engages your arms, shoulders & back area to pull the handle back. The drive phase involves a wide range of muscles. It includes upper body muscles including biceps, forearms, upper back, and if we talk about the lower body then gluteus muscles, hamstrings, and abdominal muscles.
Finish
Well, during this session, always use core muscles to stabilize the body. Full momentum extends legs and drawer handles towards the abdominal area. It engages the arms, shoulders with abdominal muscles. Leg stretching helps you to keep quadriceps in the contract.
Recovery
If you reverse the other three steps, then it will give you a recovery phase. Just get started by extending arms while keeping them parallel to the ground. It engages trapezius, hamstrings, anterior deltoid, triceps. You all need to make sure that you have controlled motion during recovery to involve most muscle groups.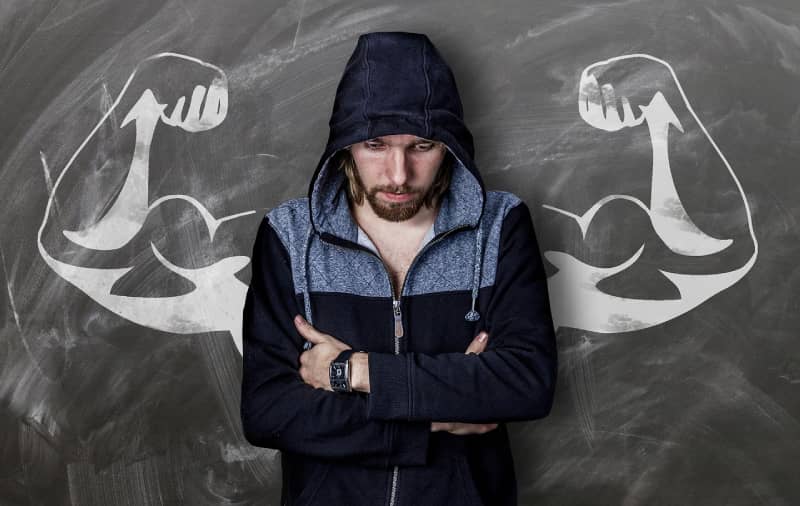 Is it Helpful in Building Muscle With a Rowing Machine?
People are in confusion because they want to know about rowing machine helps build muscles or not. It's possible to tighten up the muscles with a rowing machine by burning calories to tone your body parts. Burn excessive fat, and yes with rowing machine you can have a fantastic workout. It is effective for cardiovascular exercise to keep you energetic at a moderate level. Get a healthy heart rate as well as boost energy.
Determine these phrases that give us a full-body workout. Yes, we can indeed have a full-body workout without any hassle. Get the best rowing machine of top brands that are known for efficient machines at affordable prices. Don't waste investment on lower quality brands.